The Importance of Transactional SMS in India
Transactional SMS has become the most popular program in the sector of mobile marketing. Today, most Indian business ventures, retail outlets, and a large number of small to medium size business have started using this cost-effective marketing tool. It acts as an easy way to send customized messages directly to the target audience.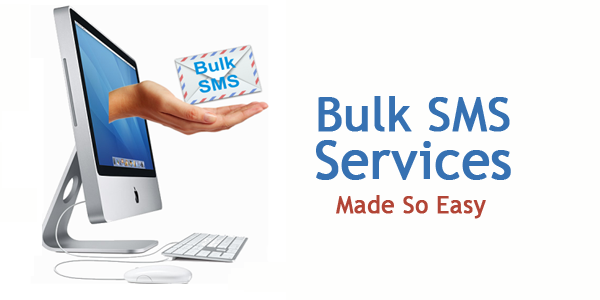 The most strategic way to market the product or service
Transaction SMS services in India works as a powerful strategy to deal with severe competition in the market. Sending of transactional messages or alerts to the customers with the help of SMS is a dynamic way, as it directly delivers the messages to existing or subscribed users. Today, large numbers of corporations are applying this useful service to fulfill their marketing objectives that involve recruitment, customer care services and many more.
Rise in Use of Mobile Phones Justify SMS
Transactional SMSs are highly preferred by marketers and business managers due to the extreme rise in the usage of mobile phones between young and senior citizens related to different areas of the country. As users can read every message sent to their device; the organizations and industries have found out an easy way as direct sending of messages to the users.
Transactional SMS is a cost-effective solution
Sending of transactional SMS though bulk SMS gateway is a significant part of marketing and advertisement engine to promote any business, product or service. It does not only assist in developing awareness of the particular brands but also empowers marketers to approach a large number of customers with less money and time.
Using transactional SMS, marketers can send the notifications that include product specifications, price, and other relevant information to multiple customers through a single click. Today, transactional SMS marketing has successfully become an easy yet effective marketing strategy. In other traditional marketing strategies, the organizations or business ventures need to spend an enormous amount of money. Hence, transactional SMS in India works as cost-effective as well as profitable approaches for marketing.
Importance of Transactional SMS in India
Transactional messages provide several benefits to the customers as well as companies. Prime benefits that one can avail via bulk or transactional SMS are:
The drastic rise in sales of businesses and together generates repetition in sales.
Transactional SMS marketing does not only help in the creation of sales but also increase exposure to several top brands.
Sending of alerts is useful for giving the necessary information to prime customers.
Bulk messages help marketers and business managers to provide value added solutions at the affordable price to the customers
Using mobile marketing and advertisement, marketers can get the chance to communicate with a group of customers belonging to different areas.
SMSs are easy to create and forward; messages are sent to the recipients within seconds. They can reach out to people around the world.
Unlike mails, direct email, and other types of promotion, delivery of SMS is always guaranteed.
No need to use the Internet, computer, TV, or radio to send promotional bulk SMSs.
Transactional Bulk SMS API can be used for a wide range of objectives from advertising a new service, launching a new product, and announcing grand opening events.